Blog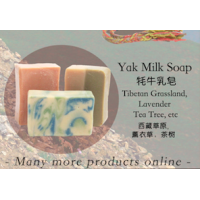 Our Yak Milk Soap has been tested and APPROVED. 我们的手工皂产品经过广东省微生物分析检测中心的检测,在总有效物含量,游离基,氯化物和水分挥发物等诸.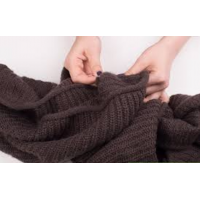 Handle gently. Since the products are made from yak and/or sheep wool, some shedding and pilling will occur naturally with friction.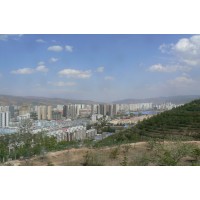 I enjoy taking and collecting pictures about Xining, We lived here for more 10+ years. 我喜欢照西宁的照片和收西宁的照片。 我们住在西宁已经十年多。

Amdocraft Yak Milk Soap tested and approved 安多手工牦牛乳皂经过权威检测机构检测!!!
我们的手工皂产品经过广东省微生物分析检测中心的检测,在总有效物含量,游离基,氯化物和水分挥发物等诸多检测标准上,均符合标准。
Amdocraft Yak Milk Soaps have been tested by the Guangdong Provincial Centre for microbiological analysis and testing. Good outcome and good results.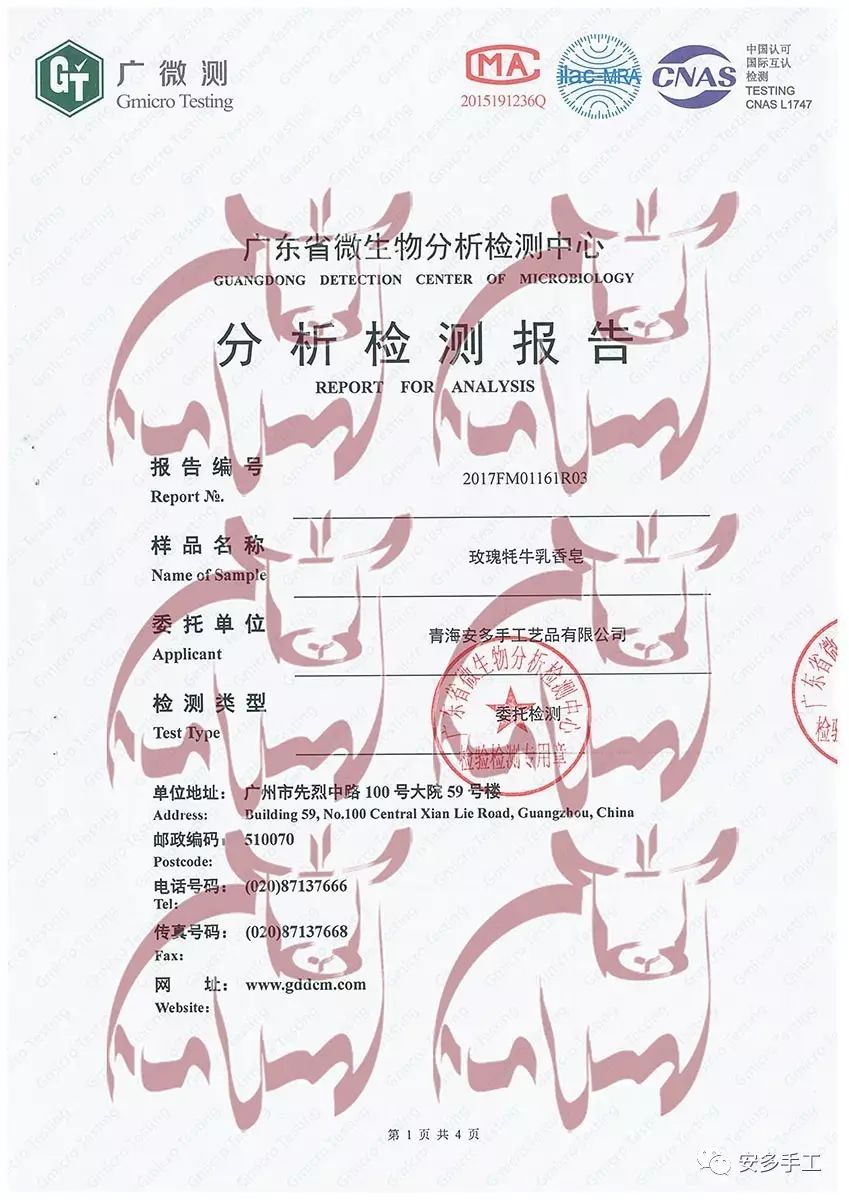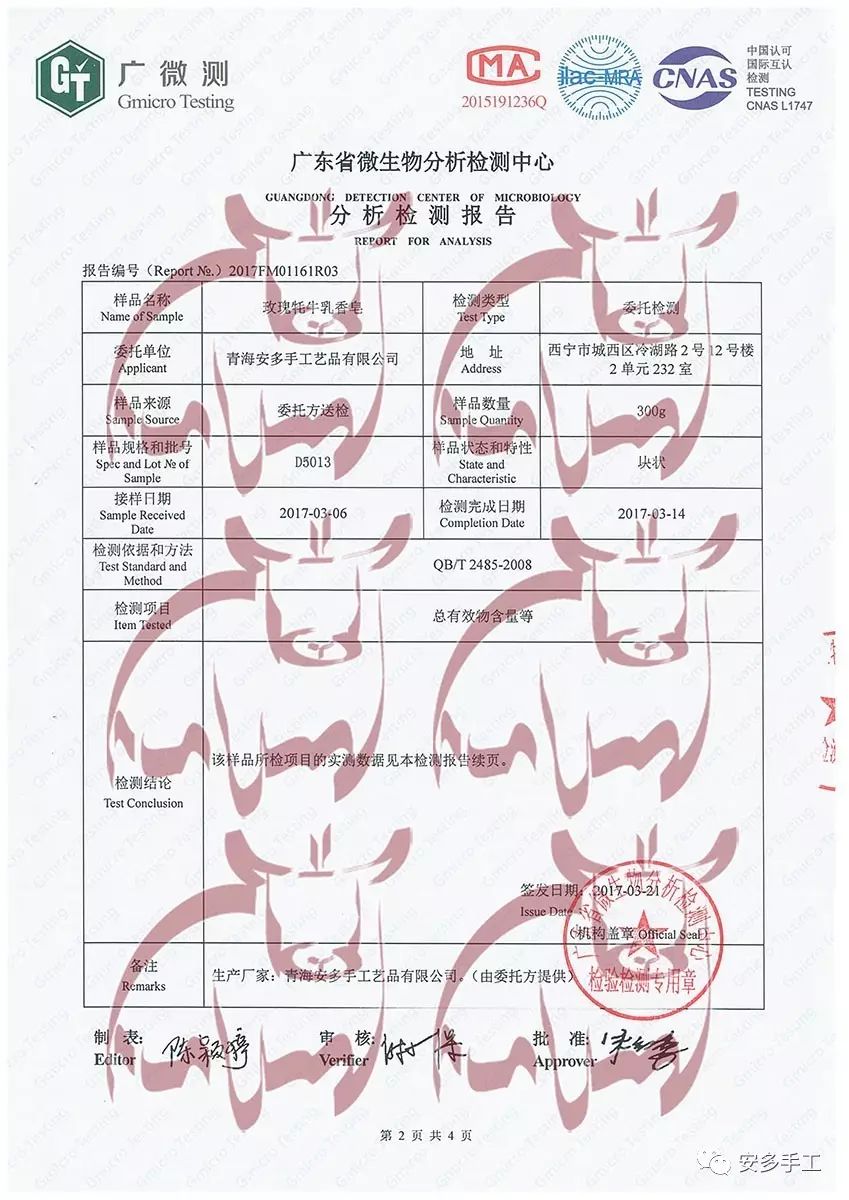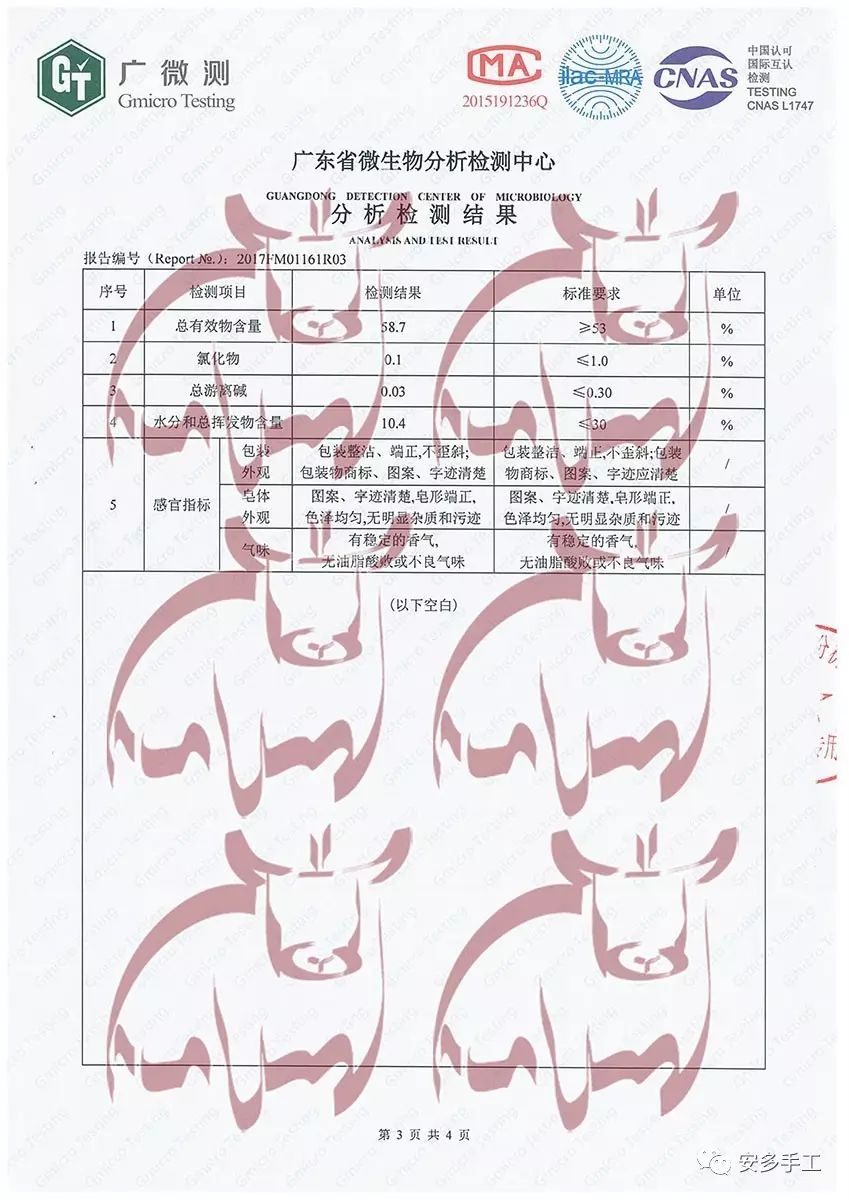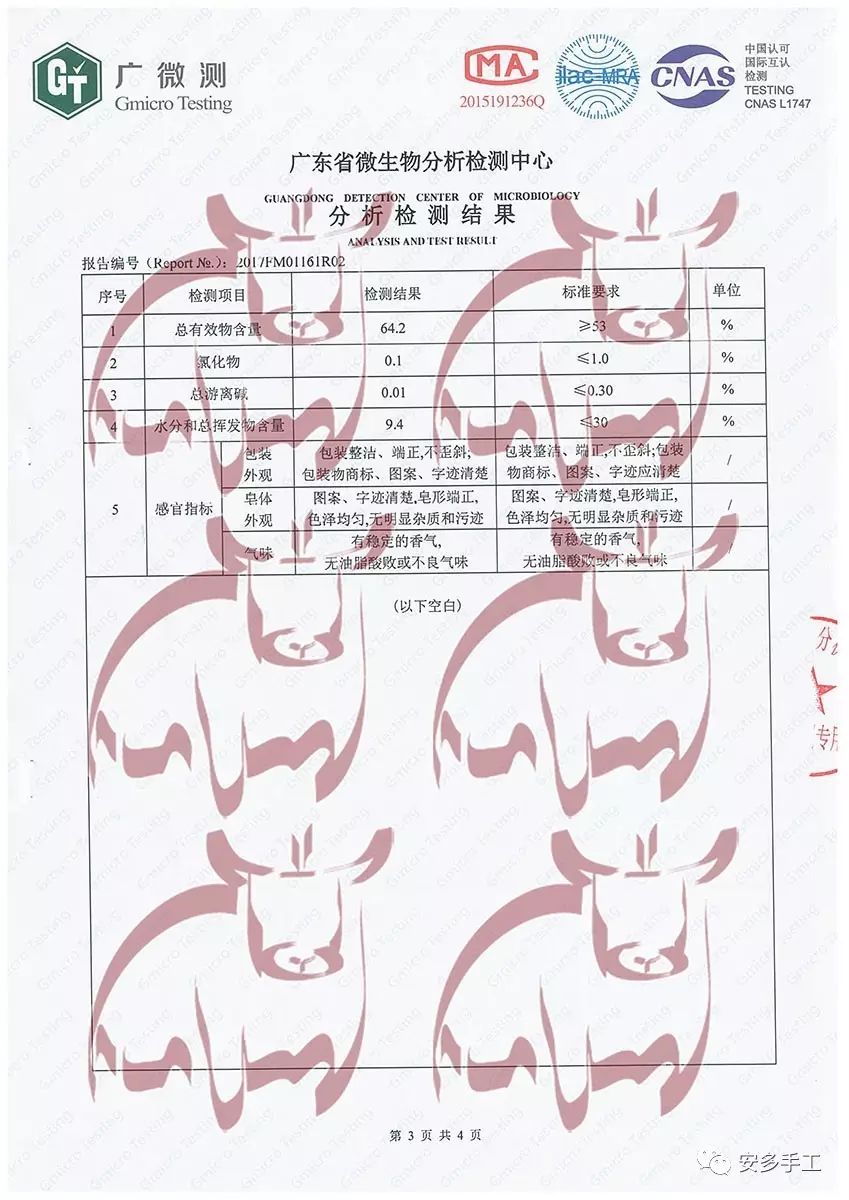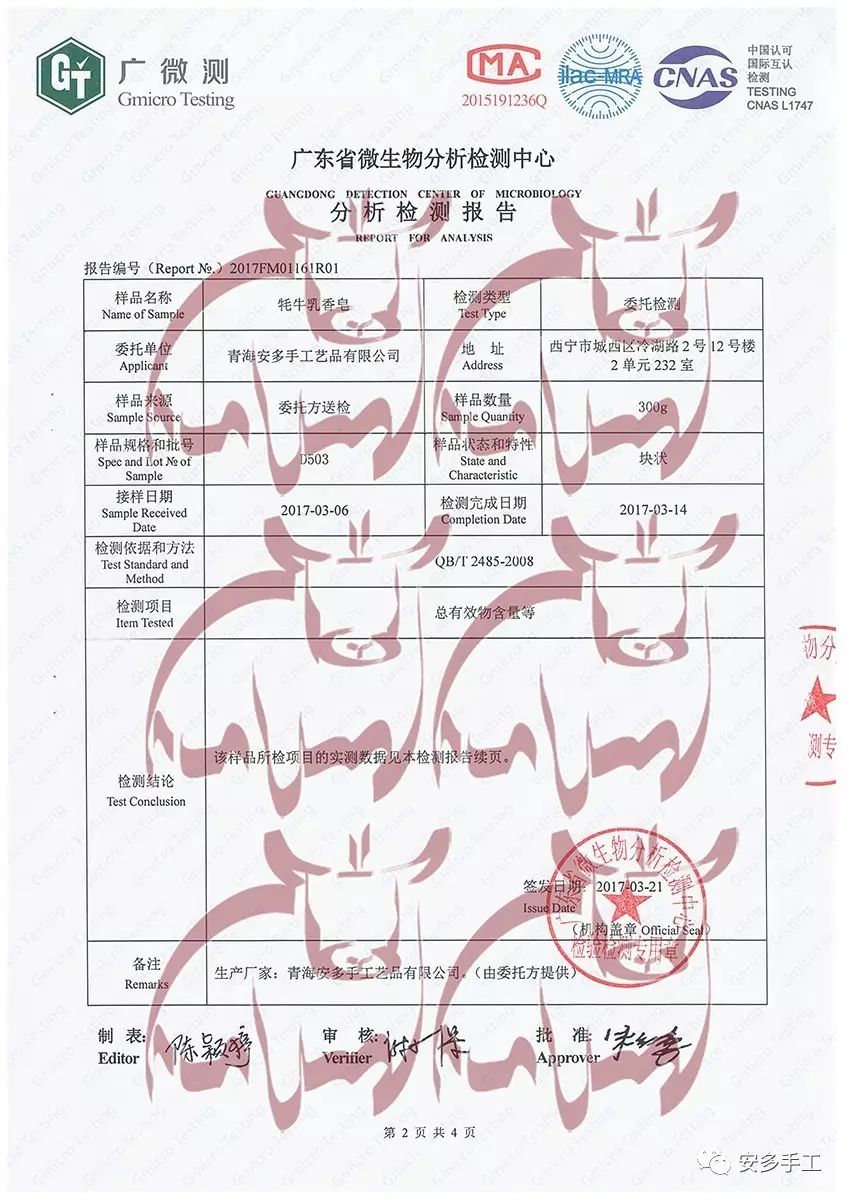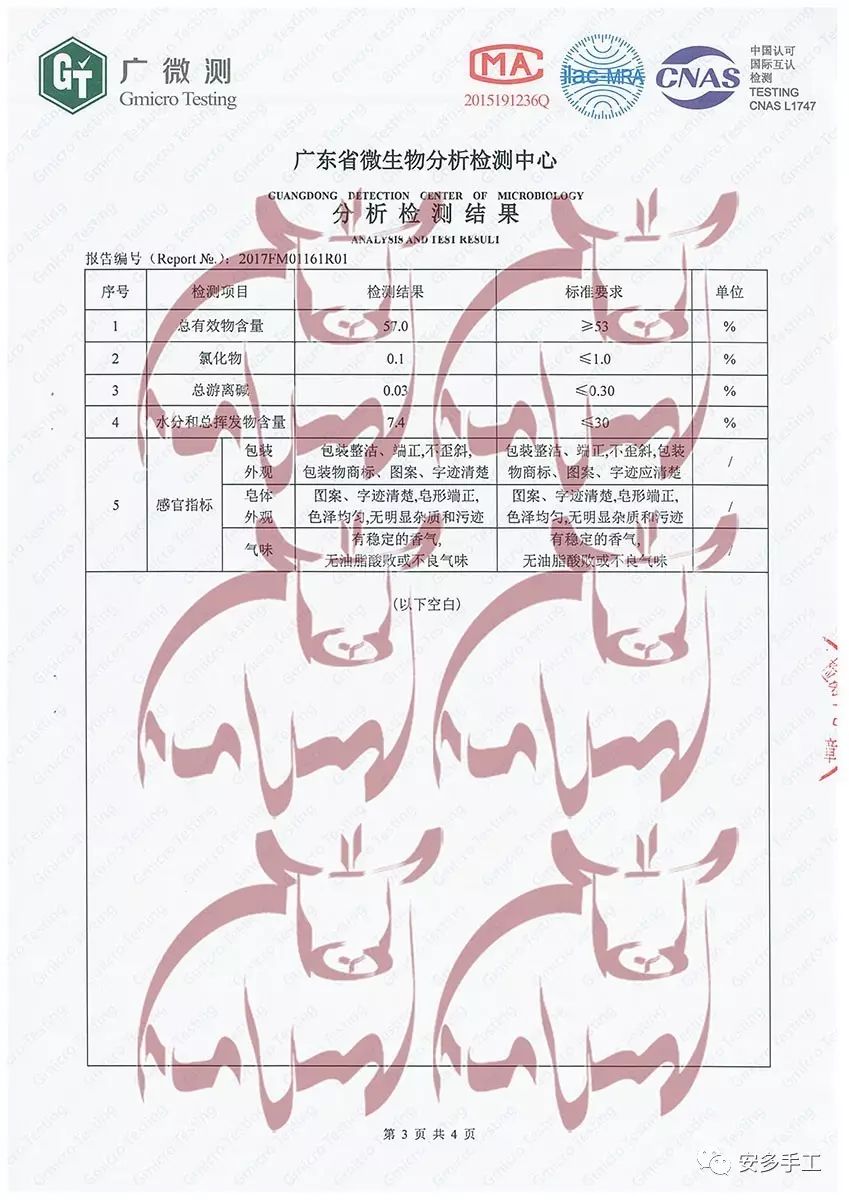 藏族牦牛乳手工皂介绍
牦牛在藏族牧民的生活中具有极大的作用,他们的生活与生产都离不开它。牦牛乳与牦牛脂肪是这款香皂的主要成份。牦牛乳含有高脂肪,丰富的蛋白质,维生素和钙。牦牛乳皂 适合于任何肤质,对皮肤无任何刺激。使用后皮肤 湿润嫩滑,不干燥。本品含有持久的保湿成份与浓郁的香味。 本品含量:牦牛乳、牦牛脂肪、菜籽油、藏族草本 植物、花卉、燕麦片、精 油和矿物颜料等。100%纯天然
Almost everything from the yak is used to sustain the lives of Tibetan herdsmen and their families. Several nomad women have now been trained in soap crafting. Yak milk and yak tallow are the main ingredients in this soap. Yak milk is superior to other milk. It has a higher fat content and is rich in protein, vitamin A and calcium. Yak Milk Soap is very different from the bars of soap purchased in supermarkets. Commercial soaps contain harsh chemicals which can irritate and dry out the skin. The high content of moisturizing ingredients and great fragrances makes Yak Milk Soap a treat to the skin. Our soap is made in small batches with saponified yak tallow, rapeseed oil and yak milk. Yak Milk Soap may contain Tibetan herbs or flowers, oatmeal, essential oils and/or mineral colorants.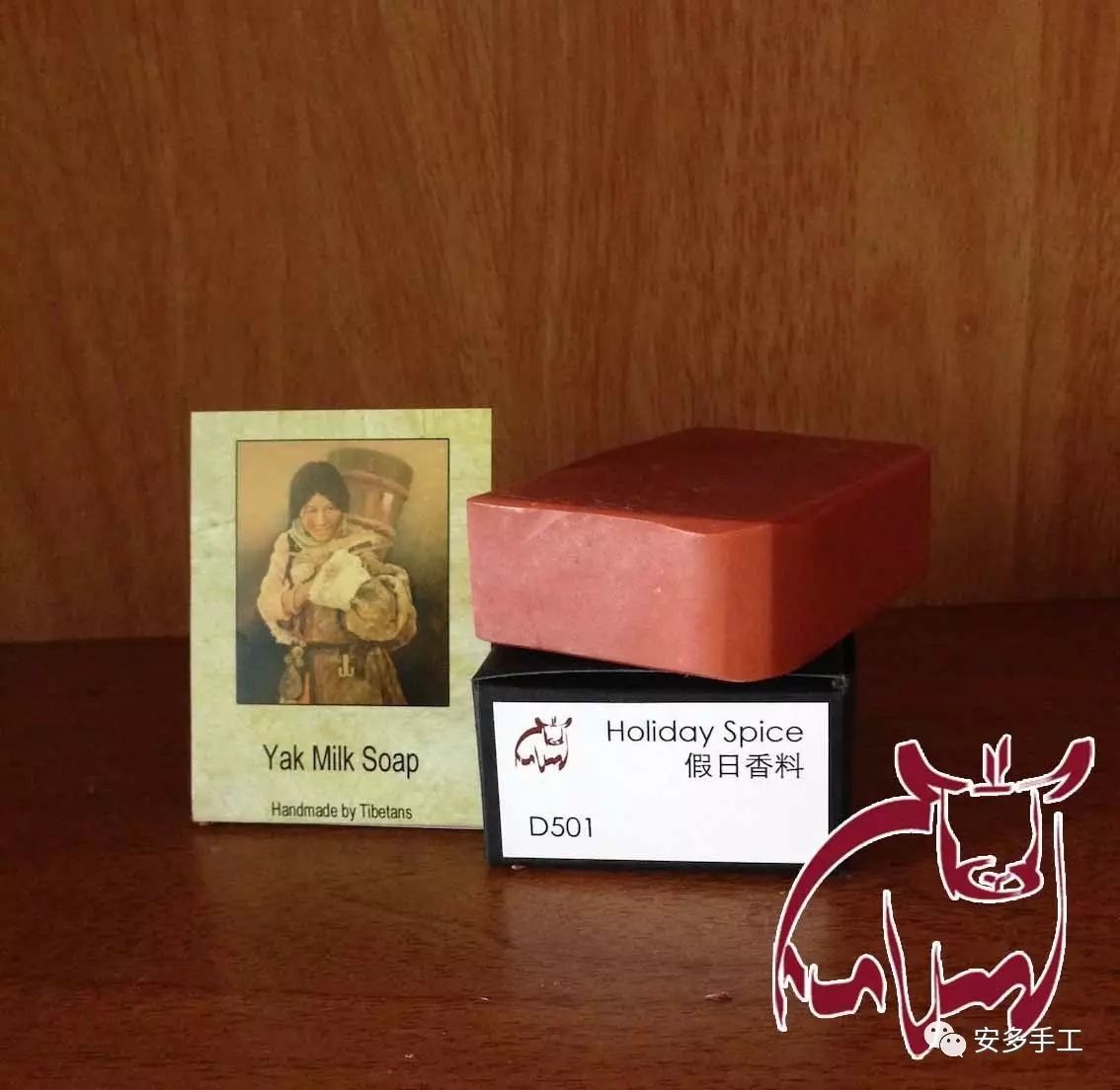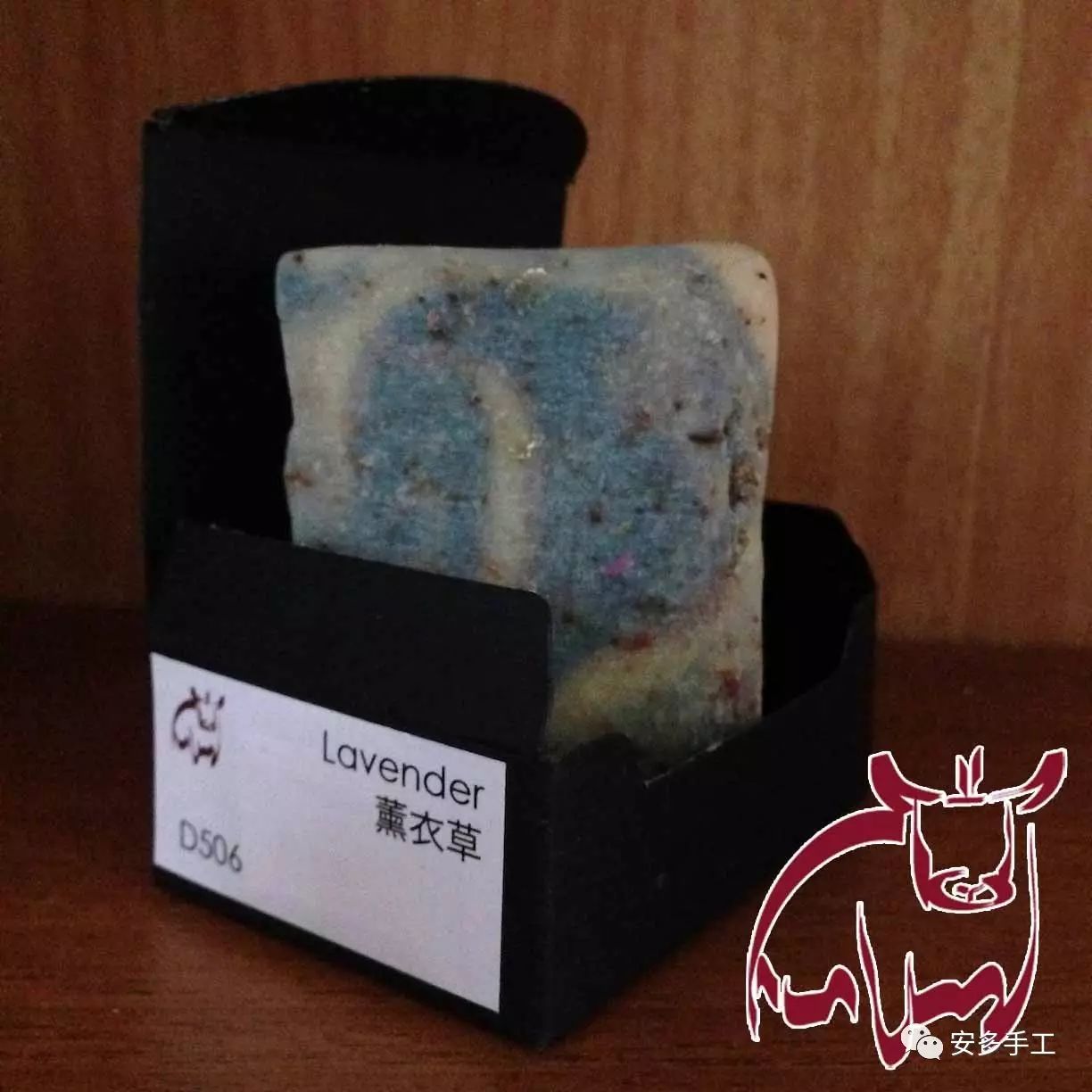 D501 -- Yak Milk Soap-Holiday Spice 假日香料
D502 -- Yak Milk Soap-Lemon Tangerine 柠檬柑橘
D503 -- Yak Milk Soap -Milk 乳香
D504 -- Yak Milk Soap-Tibetan Grassland 西藏草原
D505 -- Yak Milk Soap-Tibetan Sky 西藏天空
D506 -- Yak Milk Soap- Lavender 薰衣草
D507 -- Yak Milk Soap - Double Mint 双薄荷
D508 -- Yak Milk Soap- Lavender Tea Tree 薰衣草 茶树
D509 -- Yak Milk Soap - Lavender Oatmeal 薰衣草燕麦
D510 -- Yak Milk Soap- Mint Lemon 薄荷柠檬
D511 -- Yak Milk Soap-Cypress Tea Tree丝柏茶树
D512 -- Yak Milk Soap- Rose Edelweiss 玫瑰 雪绒花
D513 -- Yak Milk Soap-Rose 玫瑰
D514 -- Yak Milk Soap-Vanilla 香草
D515 -- Yak Milk Soap -Frankincense and Myrrh 乳香没药
D516 -- Yak Milk Soap -Apple and cinnamon 苹果 桂皮
D517 -- Yak Milk Soap -Vanilla and Orange 香草 柑橘
D518 -- Yak Milk Soap-Coffee 咖啡
D519 -- Yak Milk Soap - Aloe Tea Tree 芦荟 茶树
D602 -- YM Soap ♥ Lemon Tangerine 柠檬柑橘
D604 -- YM Soap ♥ Tibetan Grassland 西藏草原
D606 -- YM Soap ♥ Lavender薰衣草
D800 -- YM Small Soap 12gr Various Shapes 各种形状小香皂
D850 -- Yak Milk Soap Christmas Tree 圣诞树
D950 -- Yak Milk Soap 25gr Various Shapes (中)各种形状香皂

https://item.taobao.com/item.htm?id=531971171112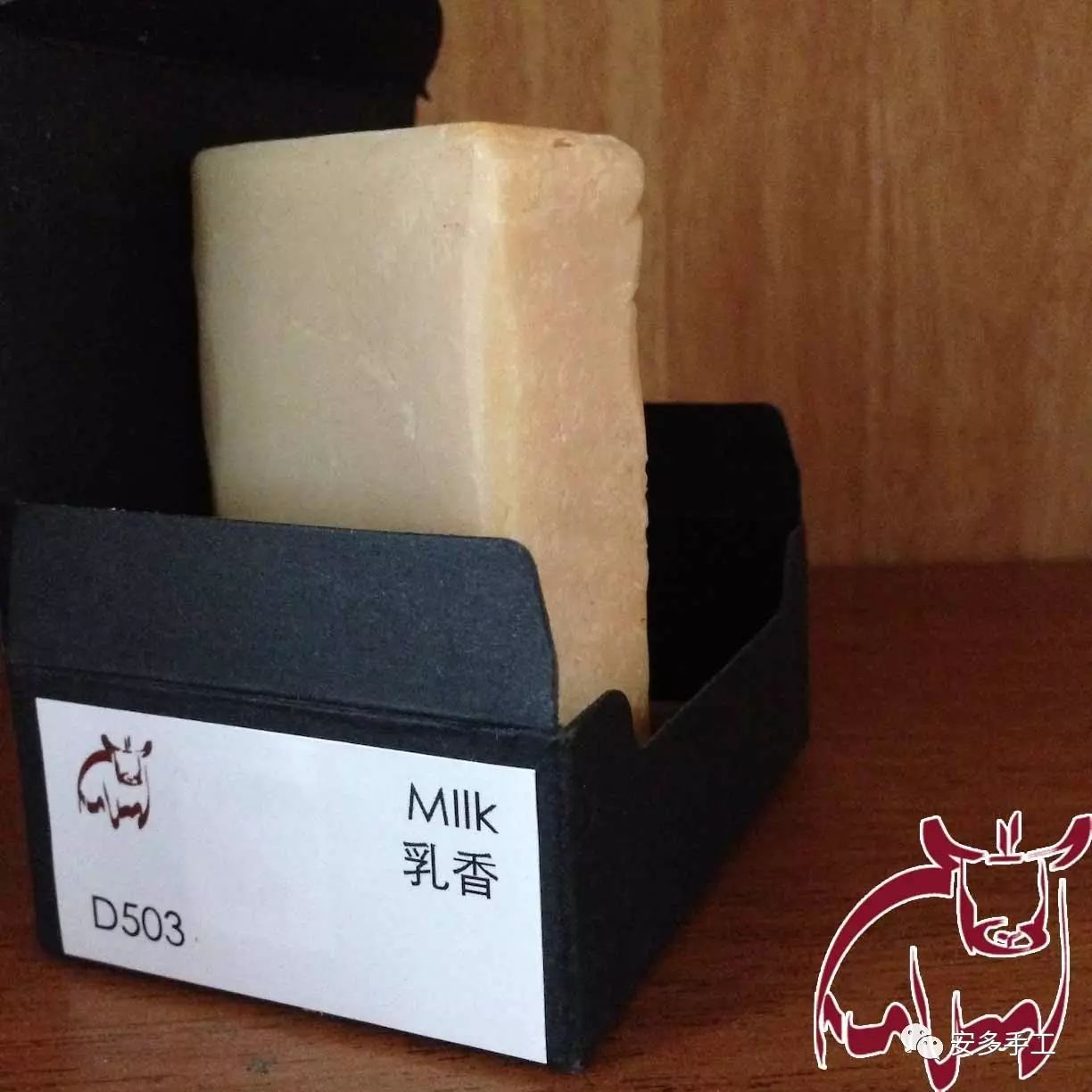 还有更多手工皂产品,欢迎进入"青海安多手工"淘宝官方店进行选购!


https://item.taobao.com/item.htm?id=531971171112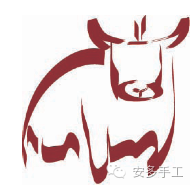 Amdocraft Xining China

青海安多手工, 西宁, 中国
城西区,西川南路 15号, 7-712
电话: 0971-8169740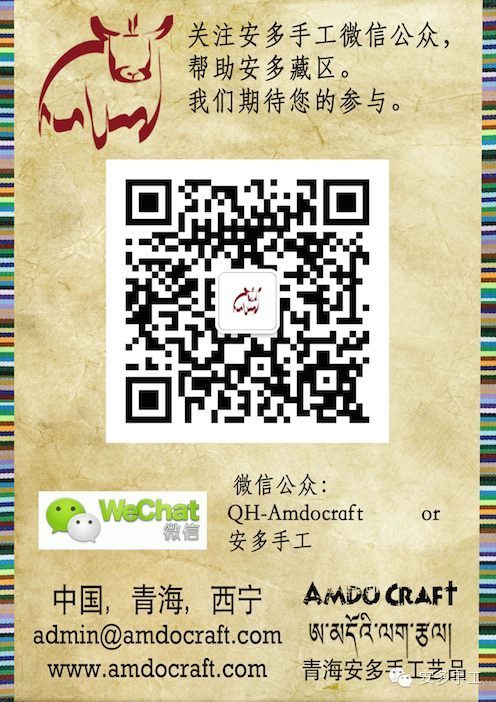 Amdocraft Xining China

关注安多手工微信公众,帮助安多藏区。
我们期待您的参与。

微信公众: 安多手工